Stay Away From Harmful Chemicals and Choose Our All-Natural Pet Grooming Supplies
Have you ever taken the time to look at exactly what's in the pet products you use? Chances are you haven't, but you might be surprised at the number of chemicals and other unnatural ingredients are in things like pet shampoo. At Animalia NOHO, we believe in promoting your pet's wellness with organic, all-natural, healthy pet products. This is true of all the products we create and sell, including our natural Flixx pet shampoo and insect repellent for pets. Not only are these healthy pet products safer for your furry loved one, but they also promote the health and wellness of our planet! Learn more about our all-natural pet grooming supplies, and help your pet live a healthier, happier life by ordering today!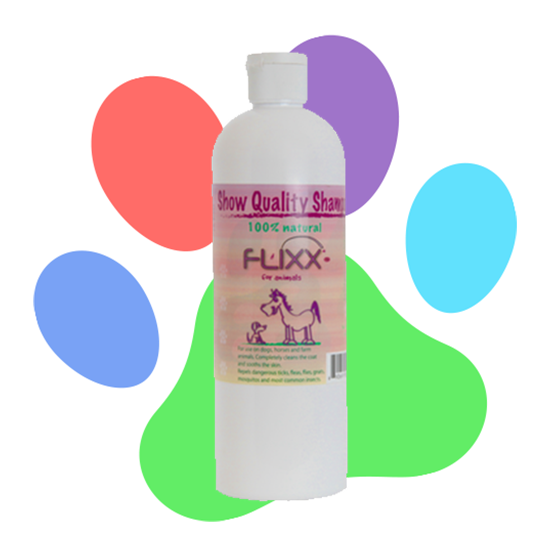 Flixx Show-Quality Natural Pet Shampoo
Clean your pet's coat AND rehydrate their skin all without harmful chemicals or detergents thanks to Flixx show-quality natural pet shampoo from Animalia NOHO. Our pet shampoo is made with all-natural ingredients, which completely cleans the coat and skin of residue from insects, dirt, dandruff, and more. Our pet shampoo contains absolutely zero chemicals, detergents, or fillers. Instead, we use the highest-quality natural Glycerin from plant sources and the purest therapeutic soap base. Our natural pet shampoo is "show-quality", restoring your pet's coat to the natural brilliance and softness it was meant to have! And unlike most other pet shampoos, ours also rehydrates your pet's skin, leaving it moist while soothing dry, itchy hot spots. Start grooming your pet with natural, healthy, and show-quality effect, and order a bottle of our Flixx natural pet shampoo today!
SHOP NOW
Flixx Natural Insect Repellent For Pets
Traditional insect repellents rely on toxic chemicals to prevent or kill pests, but those toxic chemicals can also be dangerous to your pet's health. Instead, opt for a 100% natural alternative that is completely effective without the need for harmful chemicals. Our Flixx natural insect repellent for pets protects your dogs, horses, and other animals safe from deadly diseases caused by insect bites. Flixx insect repellent is effective against mosquitoes, fleas, ticks, and other common pests. And thanks to its all-natural ingredients, Flixx insect repellent is safe to use by you and your family as well! Protect your pets and other animals from deadly diseases spread by insect bites and order all-natural Flixx insect repellent for pets today!
SHOP NOW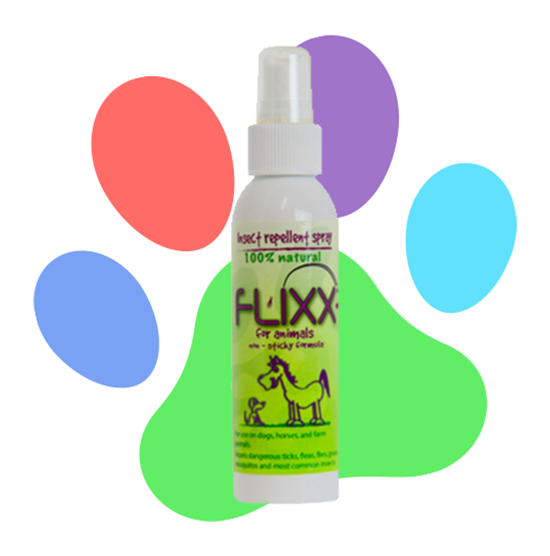 Say Goodbye To Chemicals and Hello To Organic Alternatives!
Leave the toxic chemicals and other harmful ingredients in traditional pet grooming supplies behind. Instead, promote the overall wellness of your furry friends with all-natural, healthy pet products from Animalia NOHO!