What's New at Animalia Noho!
Blaze 80/10/10 The right food for your dog!
Help your dog maintain a healthy life with Blaze 80/10/10! A complete, sustainable raw diet that your dog will love. Plus it gives them the immune support, energy and antioxidants they need for their health and well being. Every ingredient is 100% natural and made fresh daily. You won't find this kind of nutrition in any dry food or can food. Raw food is king and is there true ancestral diet. The benefits are endless! See for yourself try Blaze today!
Learn More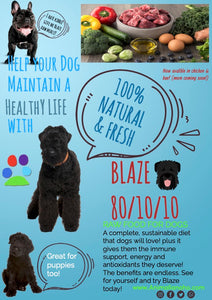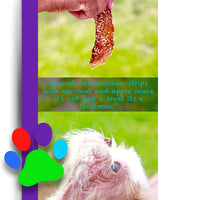 Not Just Treats, They're Treatments!
At Animalia NoHo, we believe that animals deserve natural, nutrient-rich foods and treats. Why? Because we believe in the golden rule of treating others how you wish to be treated. We love treats that taste good and make us healthier at the same time — our animals do, too! By feeding our furry friends with thoughtful care, we help them avoid illness. Most importantly, we show how much we love them. Join the Animalia NoHo family today!
LEARN MORE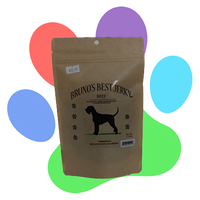 Bruno's Best Jerky
The perfect natural protein source for your dog, Bruno's Best is made with only three ingredients! As your pup enjoys this jerky, you don't have to worry about grains, preservatives, or artificial flavors. Plus, they come in a resealable pack for anytime snacking!
SHOP NOW
Andech's Chicken "Feeetie" Feeties
When it's time to treat your best friend, only the best will do. Our all natural dehydrated chicken feet are a simple healthy treat and chew for dogs of all ages and size. They are rich in glucosamine & chondroitin to support joint health and mobility. These "feeties" are also great for your dogs dental health as they naturally clean your pets teeth and can remove plaque! 
SHOP NOW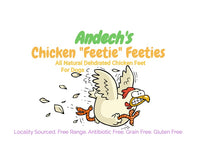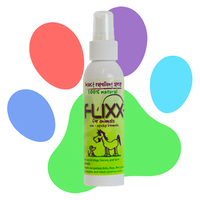 Flixx Insect Repellant
Give fleas, ticks, and mosquitoes the boot with this all-natural insect repellent. In addition to sending pests on their way, this hypoallergenic formula soothes irritated skin and can be used on all animals, from pets to livestock
SHOP NOW
Flixx Show Quality Shampoo
Formulated with pure, natural ingredients, this supercharged shampoo calms the skin as it evicts dirt, dandruff, insects, and eggs. This unique coat cleanser features high-quality glycerin sourced from plants for comprehensive benefits.
SHOP NOW